Jorge Alonso – Owner and Instructor
I had been living in Cozumel for several months before I had the opportunity to take a snorkel trip to Colombia Shallows. As I jumped into the water and saw the breathtaking colors for the first time, I knew that my life changed. From that moment on I knew I wanted to become a scuba diver and immediately enrolled in the PADI Open Water Course. I had to sell my motorcycle to pay for my courses! It was certainly worth it.
I was fortunate to train and work as a Divemaster at Caribbean Argonauts from 1991-1993. I think working as a Divemaster is the best job in the world! It was here where I learned what "eco diver" meant. My instructor, German Mendez, taught my generation of Divemasters that we need to conserve the reef, not touch the animals and only observe the underwater environment, which is where I got the idea to name the dive shop "Eco Divers", which I opened in 1995. It started as a family business with my mother and sister helping me in the beginning and my brother, Carlos, joined me and became an instructor as well, so I plan to keep it a family business.
For nearly 20 years I have been providing divers with a more personalized service, which is why I think we have loyal clients who come back each year and eventually become close friends and this is how Kristin came into my life. It was important to me to find someone who was dedicated to the shop as I was, which is why we make a great team. She has been a great help in bringing the shop to the online world.
We will be celebrating our 20th anniversary in February 2015 so we welcome you to join us for special promotions and memorable dives!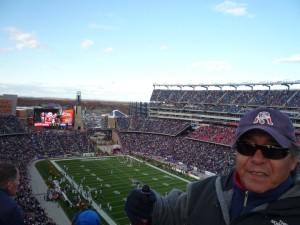 Kristin Sansonetti – MSDT, Underwater Photographer (Eco Exposures) and Online Manager
So how did this suburban girl from Boston end up living her dream, teaching scuba diving in Cozumel? Becoming a PADI Instructor wasn't always my long-term career goal however that is where my fate led me. I took the traditional route and graduated from Boston University ('05) with a degree in Latin American Studies and Spanish Literature. My love of travel led me to work for a student-travel company, based in Boston, where I started in an entry-level sales job. Within my first year at the company, I was transferred to their office in Merida, Mexico on the Yucatan Peninsula where I eventually took over as manager of the Customer Service department.
I had my first exposure to the coral reef ecosystem on a family vacation when I was nine. A few years later, I did my first Discover Scuba program and was hooked! When I first moved to Mexico in 2009 I began researching places to do the PADI Open Water Course and friends informed of the world-class diving in Cozumel. I was so close to some of the best diving in the world and had no idea! Cozumel is located on the 2nd largest coral barrier reef system in the world (1st being the Great Barrier reef of Australia). So how was I to know which one was safe and knowledgeable? After doing some online research and asking some of my local friends, I decided on Eco Divers.
I started my training as an open water diver with Eco Divers and immediately knew I wanted to continue my dive education to become a certified Divemaster, although I hadn't planned on working as a Divemaster. With the frequent visits to Cozumel, I developed a close relationship with the staff at the shop, especially with Jorge Alonso, who also happened to be my instructor. I was balancing my life between the love of diving and my office job. In the end, diving made me much happier and healthier and so I made the decision to quit my office job and help Jorge out in the dive shop. Since 2010, we've been working as a team, along with our Boston Terrier, Stoli, to provide an excellent dive service and show tourists local, island life. I completed my PADI Instructor exam in Feb. 2013 and the past year have been working as a PADI Instructor and Online Manager. Over the years, I completed several more specialties (Underwater Photographer Instructor, Multilevel Diver Instructor, Deep Instructor, Boat Instructor, Drift Instructor, Underwater Naturalist Instructor, Fish Identification Instructor, Care for Children w/AED Instructor, Peak Performance Buoyancy Instructor, Project Aware Instructor,
AWARE Coral Reef Conservation Sp Instructor) and is now am a PADI MSDT (Master Scuba Diver Trainer).
Please do not hesitate to contact me (kristin@ecodiverscozumel.com) with any questions about travel to Mexico, diving in Cozumel. Jorge, Stoli and I invite you to dive with us and hope to show you the best experience on Cozumel, in and out of the water!
Felipe de Jesus Lopez Chuc – Capitan/Captain
Yo nací el 28 de junio del 1952 en Izamal, Yucatan. Inicié mi trabajo en el mar a la edad de 12 años, trabajando de pescador con mi tío José quien me llevó a mi primer viaje. Llegué a la isla de Cozumel porque mi hermano ya vivía aqui. Empecé a trabajar como marinero y de ahí me hice capitan. Llevo mas de 30 años trabajando como capitan y estoy feliz trabajando en el mar! He estado casado por 35 años con la Sra. María Dionicia Chan Chi con quién tengo tres hijos.
I was born on June 28, 1952 in Izamal, Yucatan. I began working on the sea at the age of 12 when my Uncle Jose took me out fishing for the first time. I arrived to Cozumel because I had a brother living here. I first worked as a sailor and eventually became a captain. I have been working as a captain for more than 30 years where I am happiest! I have been married for 35 years to my lovely wife, Maria Dionicia, with whom I have 3 children.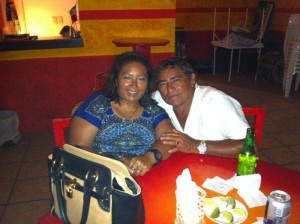 Daniel Jesús Custodio Chimal – PADI Divemaster
Yo soy de Cozumel y llevo 2 años como guía de buceo. Antes de serlo, estuve como fotógrafo de snorkel, pero cuando fue a mi primer buceo todo cambió y decidí que me tenía que hacer Divemaster para poder ser guia y poder bucear seguido por que la vida porque debajo del mar es otro mundo. Les invitamos a bucear con nosotros para que vean lo mejor de Cozumel!
I am from Cozumel and have worked as a Divemaster for the past 2 years. Before that, I was a photographer but when I went on my first dive all that changed and I decided that I wanted to become a Divemaster so I could dive everyday. We invited you to come dive with us so you can see the best of Cozumel! Life under the water is another world!