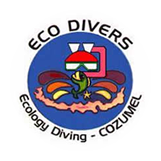 Welcome to Eco Divers
Eco Divers is a small, family-run operation that specializes in customer-tailored service. Opened in 1995, it was the first dive shop in Cozumel to promote ecology diving. As a first point of contact for many visitors to the island, we feel a particular responsibility to help divers understand the fragility of the coral reef ecosystem. Our staff will provide you with ample information regarding this special environment so that you may better appreciate how to care for it while enjoying the many beauties it has to offer.
Eco Divers Gallery
Are you ready for an ecological diving adventure in beautiful Cozumel? If so, please contact us for reservations and/or questions!
*Please contact us regarding seasonal promotions and group rates"